WHEREVER YOU NEED TO OPERATE, WE KEEP YOU CONNECTED
Due to increasing volumes, the need for cost reduction and changes in the types of transactions available, modern corporates are increasingly re-engineering their treasury processes and centralizing their cash activities.
At Santander Corporate & Investment Banking (Santander CIB), our cash management services optimize your liquidity and cash flows through treasury and payment optimization. Capable of handling large volumes of transactions, we offer the right solutions – whenever you need them.
Santander Cash Nexus
Santander Cash Nexus provides a single global platform for cash management that meets your needs. With direct access to Santander's international network, Santander Cash Nexus offers a complete range of options to serve corporate treasuries in different markets. Offering a single global point of entry, international standards, easy integration and flexible interface alternatives, Santander Cash Nexus is the right partner for modern corporate treasuries.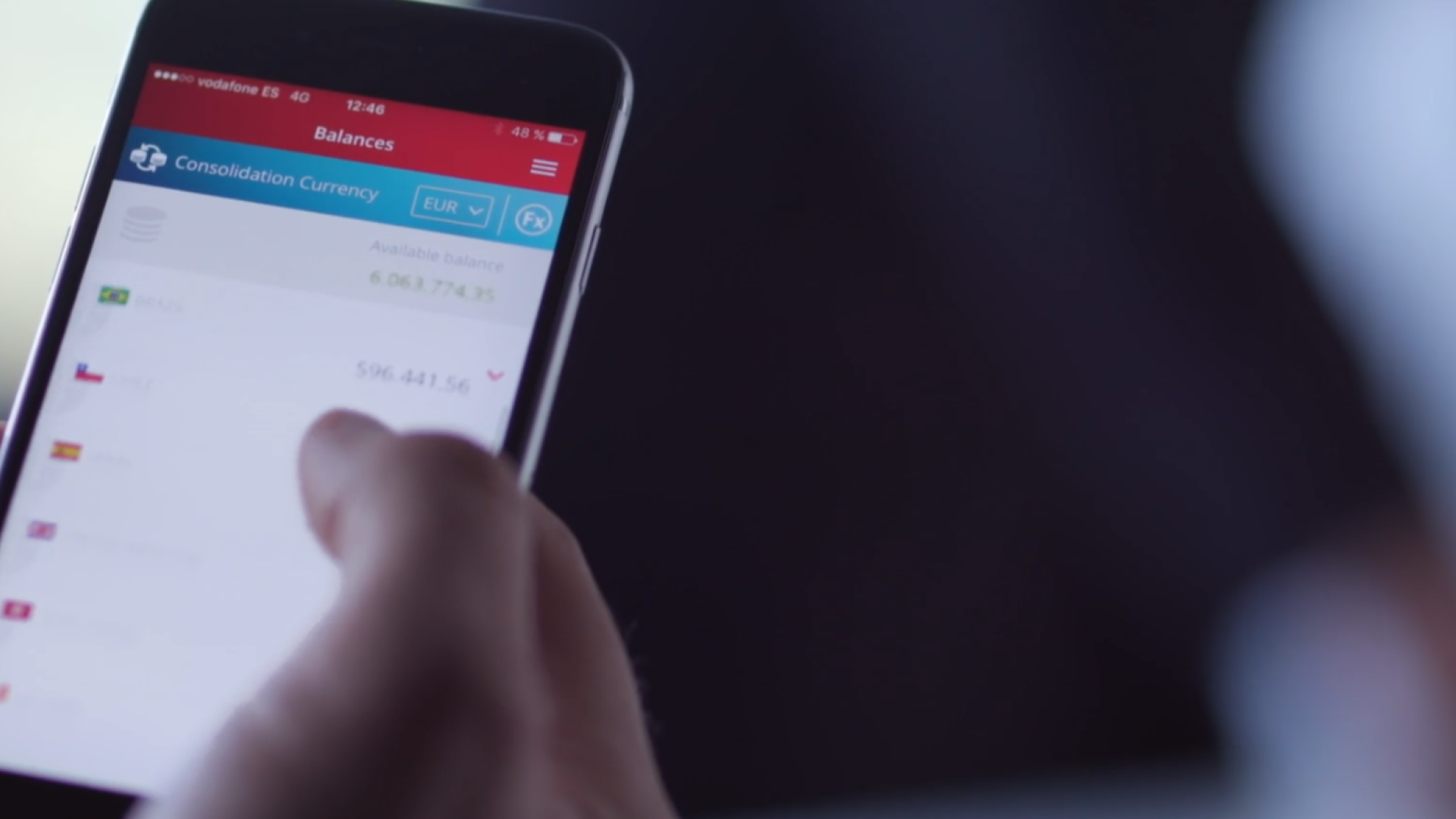 Our solutions for you
Transaction Hub
The Santander Cash Nexus Hub is an industry-leading mass transaction engine for corporates, providing a full suite of local cash services through a single point of entry, combining state-of-the-art technologies in a 24x7 framework. Awarded ´Best Payment Hub Solution´ by Global Finance Magazine in 2020, Cash Nexus Hub key features are:

Real-time execution: Move your funds by performing instant payments, increasing liquidity and reducing risk.
Connectivity made easy: Connect with Santander as you wish, as Cash Nexus Hub can support any approach: API, cloud-based models or files.
Local offering: Reach our powerful offering of payment and collection rates for every individual country using the same international format and continuously adapting to new trends.
Simplicity: Simplify your processes with a straight-through processing platform for large volumes of transaction instructions, both domestic and cross-border.
Efficiency: Maximize your efficiency with greater centralized control of your transactions and easy integration with your ERP/ TMS.
Reconciliation: Receive responses concerning payment status, using client references for better monitoring.
Remote authorization: Additional file signing option through our Portal Remote Authorization service, where you can check online transaction status and more detailed information about your operations.

Nexus Information Centre
Nexus Information Centre is the solution that provides Global Reporting Information which is particularly relevant to your cash management processes: financial and operational reconciliation, cash flow…

Single point for managing information from both Santander Group banks and third-party financial institutions.
Ability to customize references and information to facilitate integration with your ERP.
You can receive the information simultaneously in several addresses (BICs), through different channels and in various formats (both international and local standards).
API technology to retrieve real-time information.

Portal
Our portal is a single, secure and easy-to-use online banking solution that enables you to access our worldwide network. Save time, minimize risk and maximize efficiency.

Monitor treasury activities and initiate / authorize single and mass payments from any location.
Real-time balance and transactions.
Obtain a consolidated position in a selected currency and format.
Full autonomy through defined user entitlements and customized authorization policies.
Multilingual channel to facilitate international use: English, French, German, Italian, Portuguese and Spanish.
Interoperability with our Nexus suite to allow creation / download of reports and remote file authorization.

App
Santander Nexus
Santander Cash Nexus's iOS and Android App enable customers to check their daily position anywhere, anytime. Authorize
payments in a secure manner and receive alerts transactions.
Santander Sign
Use Santander Sign, our new Virtual Token, to log into Nexus Portal (otp) and to sign transactions. No need to take the
physical token with you - have your signature in your smartphone wherever you are.
We also have local and global capabilities to cover client requests related to Sustainable Export Finance Solutions.
Santander Cash Management Capabilities Atlas
Santander Cash Management offers a comprehensive suite of solutions combining global reach with a local approach.
To make this possible, Santander provides full domestic capabilities embedded in a global platform called Santander Cash Nexus allowing your company to centralize local banking operations through a single global point of entry. Additionally, each of Santander's geographies offer further local solutions to cover any domestic needs you may have.
Furthermore Santander is Clearer Banking in EUR, MXN & PLN currencies.
Any questions, click here
Why choose Santander CIB
We offer transparency, flexibility and customization - all through a range of secure and convenient digital channels. Our offering is built on our local capabilities, levering on an extensive retail network worldwide.
Proven track record delivering tailor-made solutions to support corporates globally.