Image


Dear Sir or Madame,
Thank you for your interest in our Santander Supplier Finance Program, called Global Confirming®.
This Program is offered with regards to your receivables on the Bosch group.
It provides you with the opportunity to factor non-recourse your invoices at attractive rates, improve your cash flow, and to have full transparency of payments from Bosch.
We are happy to welcome you on board.
Yours sincerely,
Banco Santander S.A. Partner of Bosch
Supply Chain Finance at a glance
The Supply Chain Finance solution, also called Confirming®, offered by Santander as partner bank of Bosch, enables you to more efficiently manage your working capital needs. Improving the supply chain and working capital optimization is of key importance nowadays. The Supply Chain Finance solution brought by Santander comes to meet these needs and offers you financing opportunities at competitive conditions.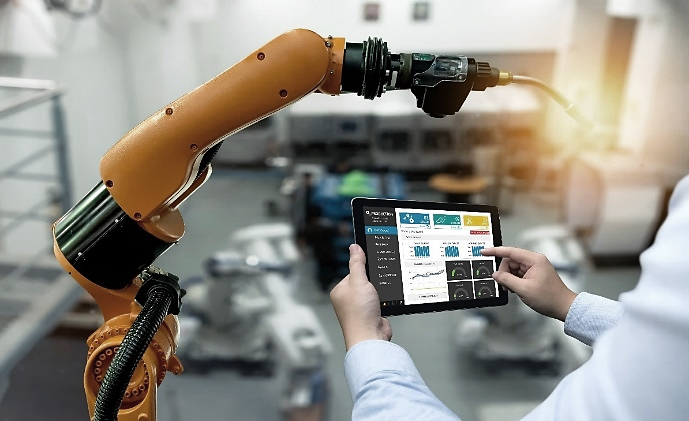 Why Santander for Supply Chain Finance?
For over 30 years Confirming® has been helping by improving working capital management and liquidity generation of thousands of companies world-wide by lowering costs and limiting disruptions in the operational flow.
Santander operates Confirming® in more than 50 countries in a wide number of industries and sectors.

What will I get joining the program?
If you decide to join Santander's Global Confirming® program, you will be eligible for new services:
Free access to our web platform to check in real time the status of your invoices;
Finance your invoices at an exceptional rate without consuming your bank credit lines;
Improve your cash flow;
Benefit from a simple process.
Quick and simple operating flow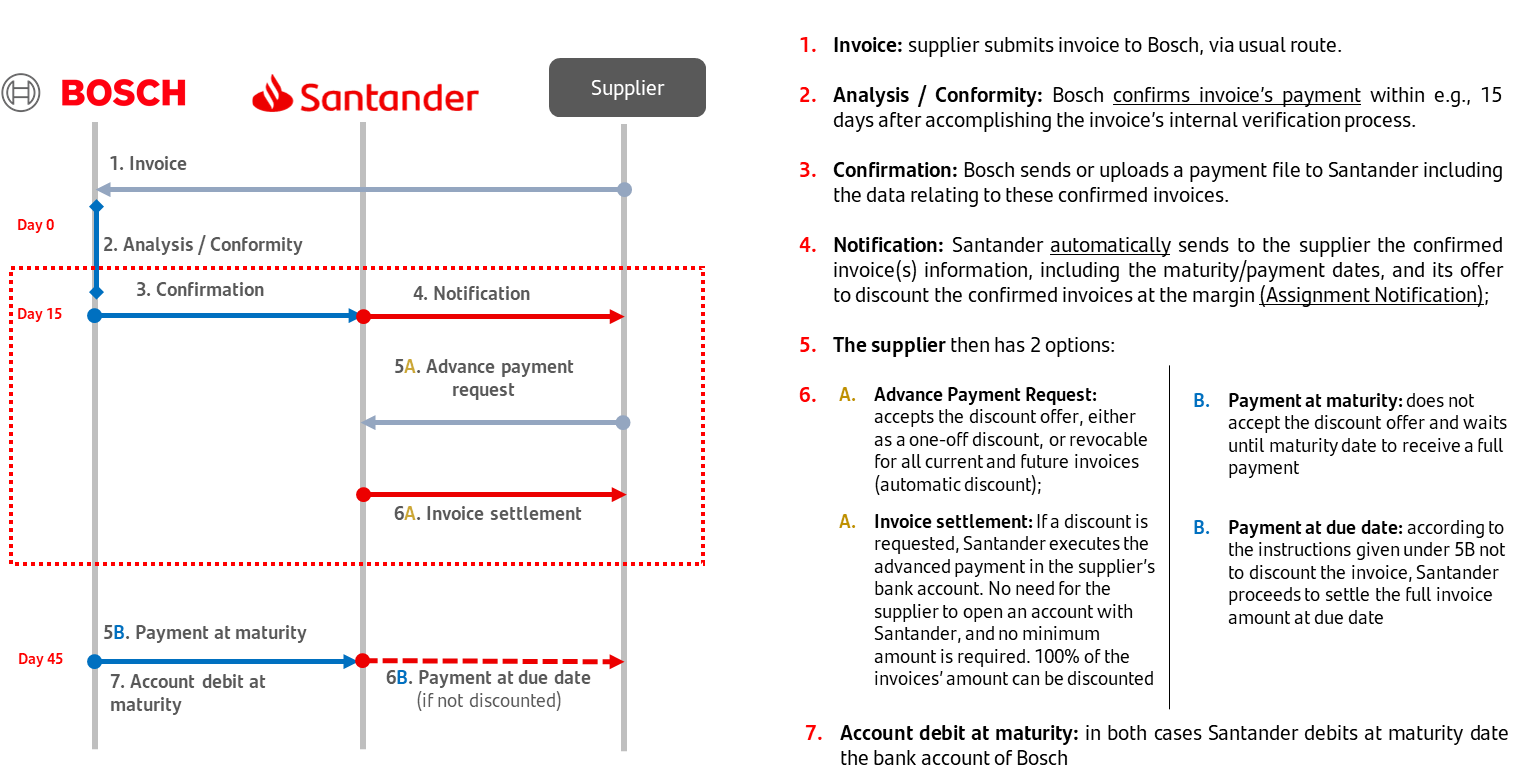 How do I get paid earlier once I'm part of Global Confirming®?
Santander notifies the invoices confirmed by Bosch to you via an email and our website:
If the automatic advance option is selected in the contract, the discounted invoice amount will be automatically credited in your bank account.
If the selective advance option is selected in the contract, you can decide for each invoice whether you want to receive an early payment and discount the invoice via Santander's web platform.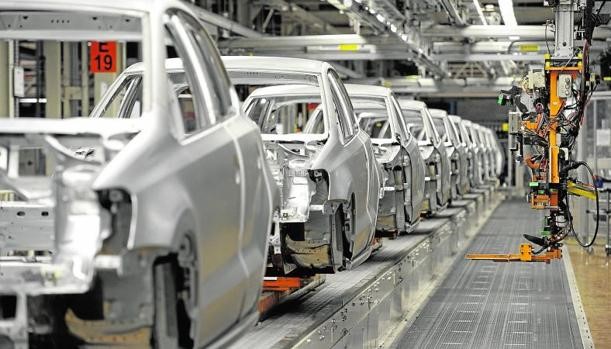 How do I get paid earlier once I'm part of Global Confirming®?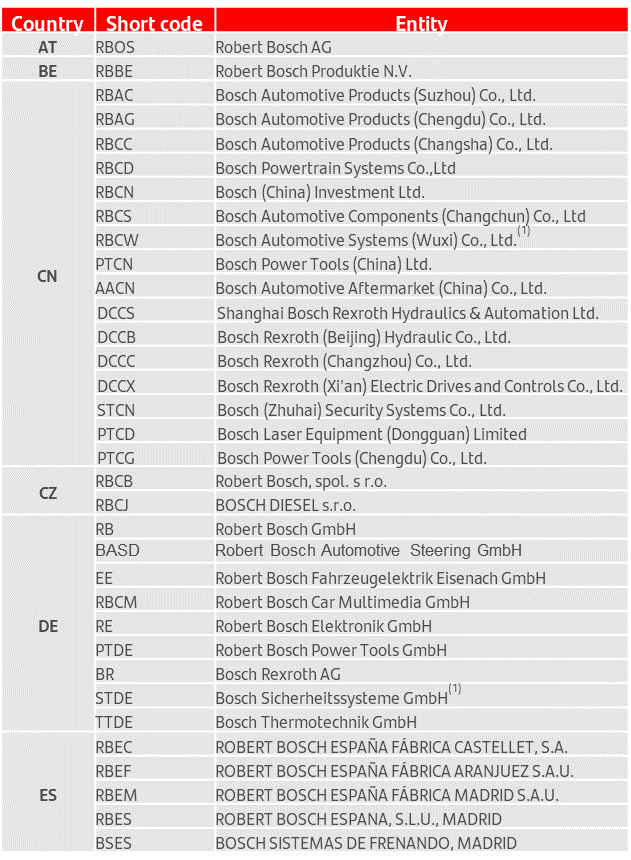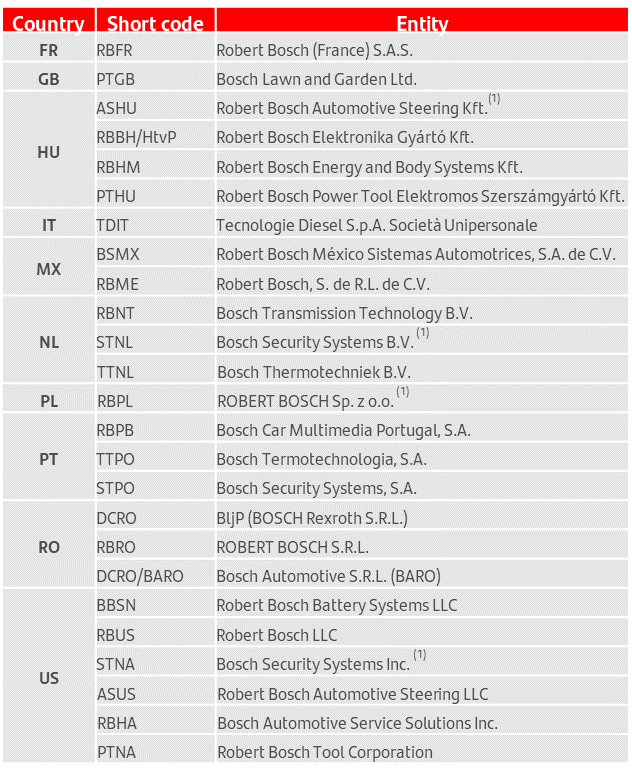 About us